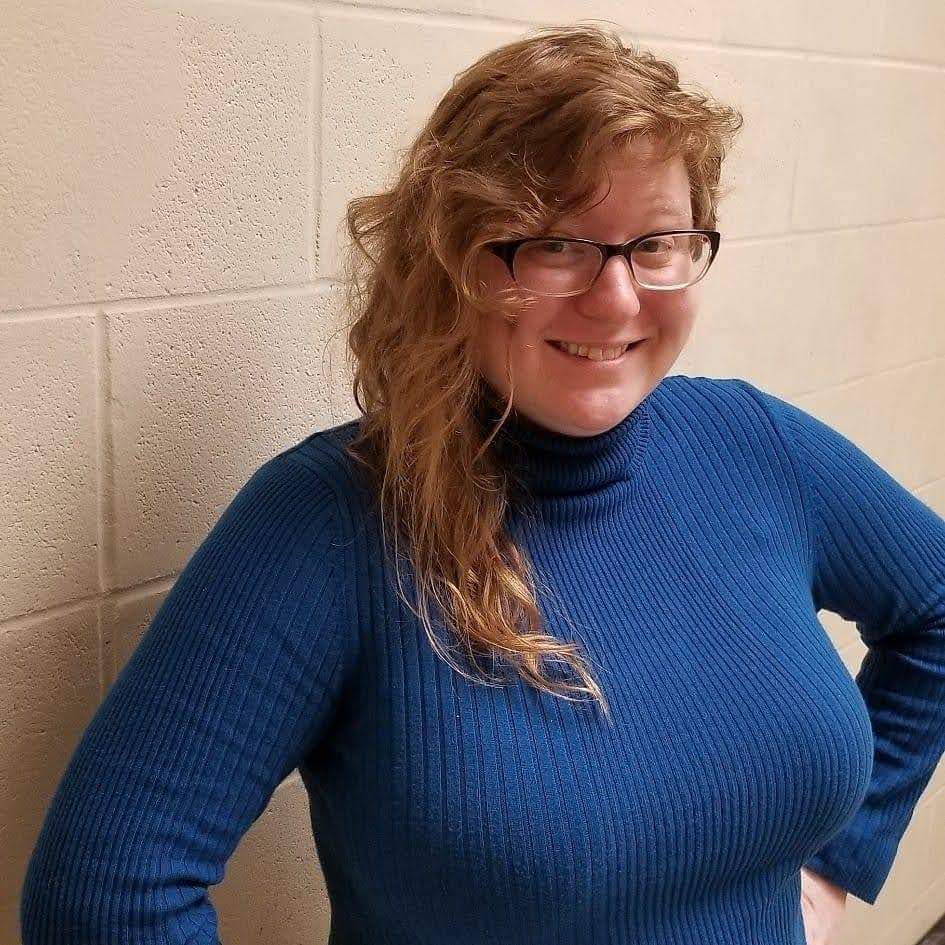 Paige N. Colwell
"As artists, we know the many reasons that art is integral to humanity. As educators, it's our job to advocate for it in our student's lives. As members of our communities, it's our responsibility to see that it is available to any child who wants it." 
Paige grew up in Baton Rouge, Louisiana. As the child of a single mom, she spent a lot of time with her grandmother, who was an artist herself. From a young age, Paige was learning watercolor, sculpting, and sewing. She attended public magnet schools, which gave her access to arts education from first grade through high school.
Paige graduated from Memphis College of Art in 2012 with a Bachelor of Fine Art in Illustration. While in college she designed and produced clothing and merchandise for local Memphis musicians. After college, she moved to New York where she became a freelance illustrator and designer.
From 2013 to 2014 she worked as an administrator for Poppington gallery in the Lower East Side, designed and produced clothing and merchandise for Chrissy Lampkin and Dame Dash, and designed album covers for Apollo Main. She moved back to Louisiana in 2014 where she continued her freelance career.
Paige owned and operated a graphic t-shirt company called Avery Paige Designs from 2015 to 2017. Her company raised the funds through t-shirt sales that paid for the March for Science in Baton Rouge, New Orleans, Shreveport, and Monroe.  While running her company she taught private art lessons to students without art programming in their schools. It was through that experience she discovered her passion for art education.
Her official teaching career started as an administrator for 7 Elements Fine Arts School.  From there she taught at McKinley Middle Magnet as a Painting, Drawing, and Animation instructor. With help from the incredible team of art educators at McKinely, she was able to develop an award-winning program.
Paige was a public school teacher in East Baton Rouge Parish for 5 years. During that time she was awarded and recognized by the school board twice, Teacher of the Year in 2019, elected to represent teachers across Louisiana at the Representative Assembly for the National Association of Educators, Elected to the board of the Louisiana Association of Art Educators, instrumental in the development of a hybrid/virtual curriculum for art teachers during covid, helped to rewrite and implement a new art curriculum for East Baton Rouge Parish and trained EBR art teachers in workshops and professional development. She was the first EBR employee to become Minecraft Certified and begin implementing Minecraft in the classroom.
In 2022 she was one of 75 art teachers in the nation to be chosen by Crayola and the National Association of Arts Educators as a Creativity Ambassador and to participate in Arts-centered leadership training.
Paige remains a fierce advocate for students, educators, and the arts. She stays involved with community art projects in Baton Rouge while she pursues her Masters in Art Education.