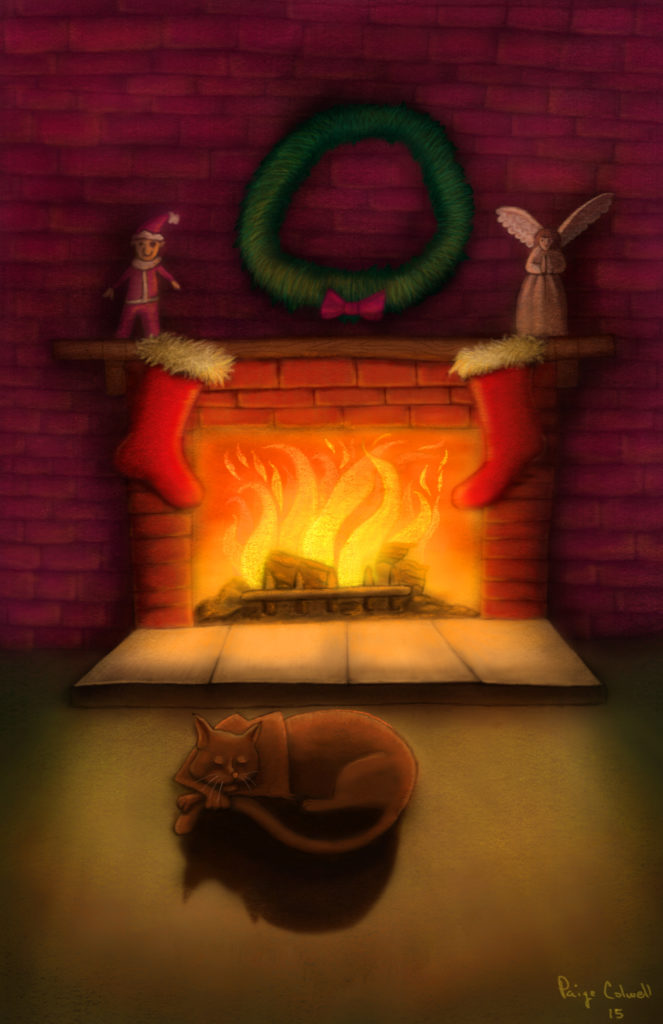 Seasons greetings you wary wanderer of the internet!
Welcome to Paige's Holiday post for the year. It matters not how you got here, only that you are here. Come in, sit down in front of the fire and relax. Don't bother the cat. This is his house, not yours.
Let's talk about Art baby. Let's talk about you and me. Let's talk about all the good things and the bad things that are muddy. (If you didn't read that to the Tune of Salt n Peppas' Let's Talk About Sex, reevaluate your life. Right Now)
I have very conflicted feelings about this piece. I really do. It is not from this year, as the signature suggests. I did it in December of 2015, and I only gave it out to my family. I had always planned on releasing it this year to the public. It is one of those pieces, though, that now that I look at it, I kind of don't want to release it. I have a belief that I have to face my mistakes in art. If we always throw out our mistakes, then we have nothing to look back on and compare to. We throw away all our evidence of growth. For that reason, I will always post things, even if I'm not proud of them. Looking at this piece in comparison to newer ones helps me tremendously. I also learned a lot of information from doing this piece, about myself and my techniques. I also learned some fun techniques in photoshop that I knew about, but hadn't had time to play with. The piece itself is not a mistake, but home to some artistic mistakes I hope I never make again.
I think the image is quite muddy, especially with the cat. That is due to a horrible composition and lighting mistake. Having the brightest point in the middle of the composition doesn't encourage the eye to move around the rest of the composition. Couple that with a backlit main character, and you run into the problem of loosing details. That made it particularly difficult to shade in this cat. I am pretty happy with the bricks though. There are also some general problems with wonkiness, which I usually lean into, but do not fit here. Ex. The wings of the Angel. For this card I wanted to try a style that I didn't normally work in. This is a digital painting, and it utilized some of the same techniques I currently use. I learned a lot from going out of my comfort zone and I working in a different style then I'm used to.
I have followed a children's book illustrator for a few years now, whom I looked up to for technique despite it being drastically different than my own. I had the misfortune of personally communicating with him recently. There is an entire conversation to be had about idols falling from their pedestals here, but it's not really what I want to focus on at this moment. It is the reason I leaving his name and examples of his work out. To be clear, he is still a tremendously talented artist, we had a difference of opinion on political terms. This illustration was my attempt to mimic his style. I do think I did fairly well. I'm satisfied that if I ever had an artistic mid-life crisis and changed my style to this, I can do it.
And now, here's what's been happening this year:
Over at Avery Paige Designs we've got some adorable hand painted ornaments for sale, those are in store only this year at Honey's Love. And yes, they are made out of Okra. #louisianastyle. Our online store is where you can find the digital download of the Christmas Cat card above.  We aren't printing any of these this year.
In personal news, my cat is having a love affair with my christmas tree. Pictures below: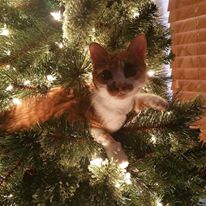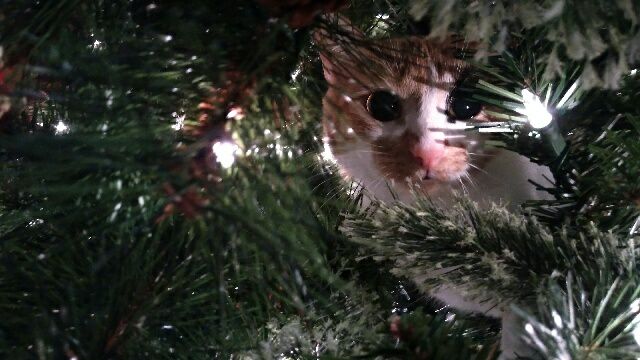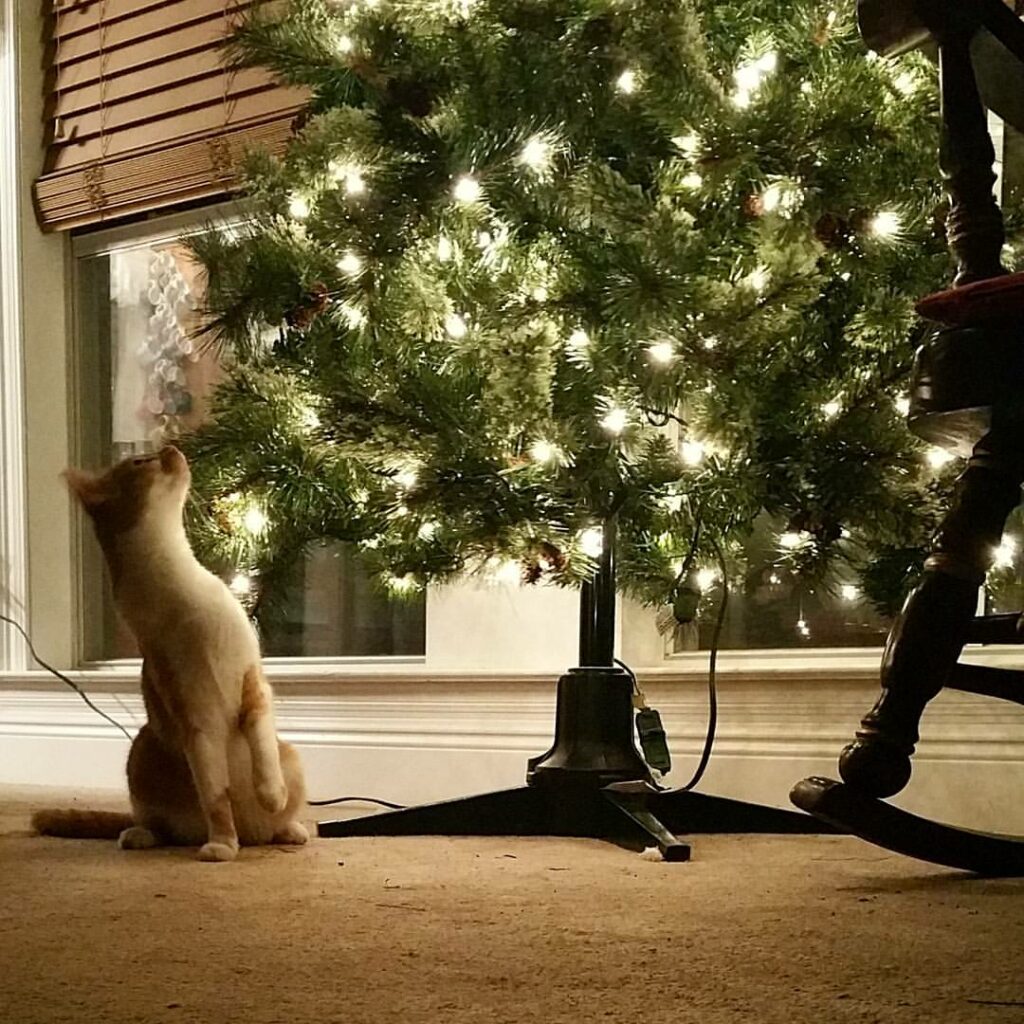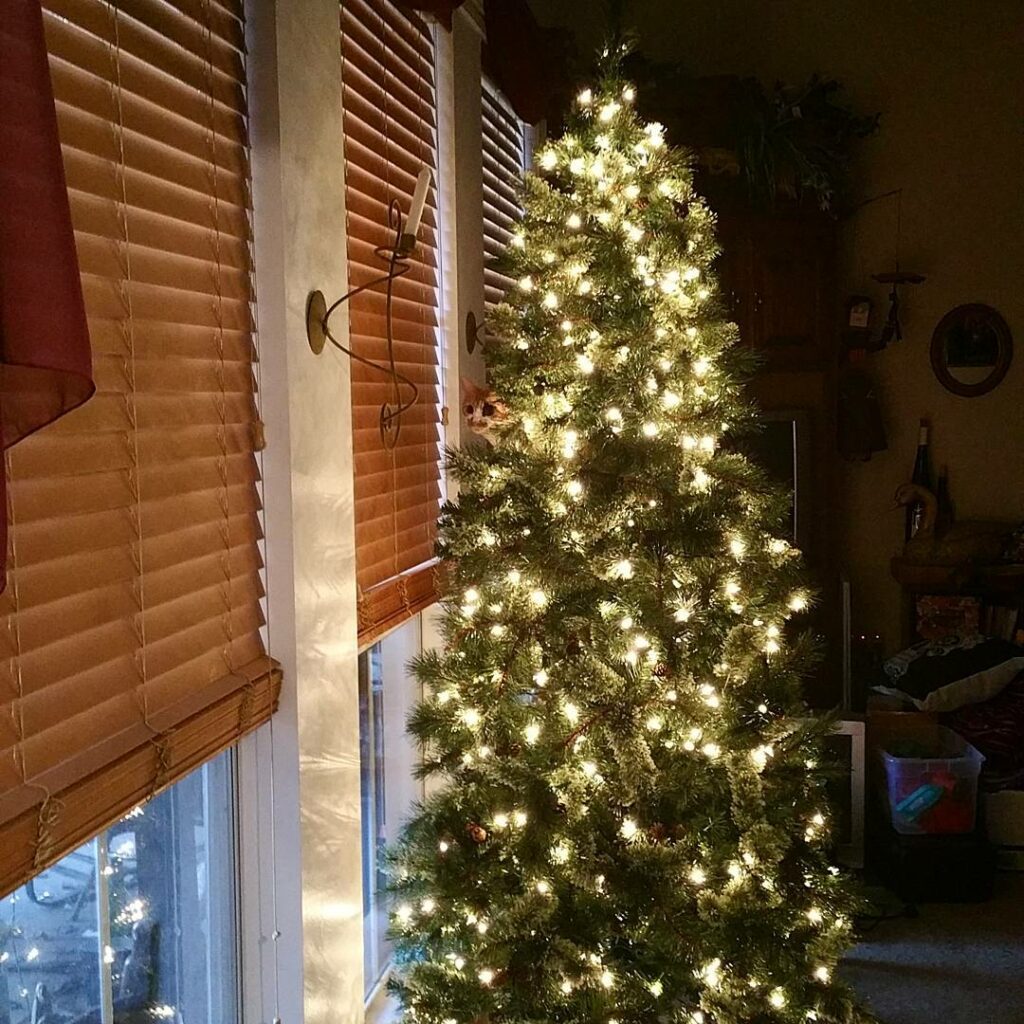 If you'd like to see video of Captain and her Christmas Tree click here.
Make sure, if you aren't already, to hop on over to the Avery Paige Designs website. I'm very excited about our upcoming projects for January.