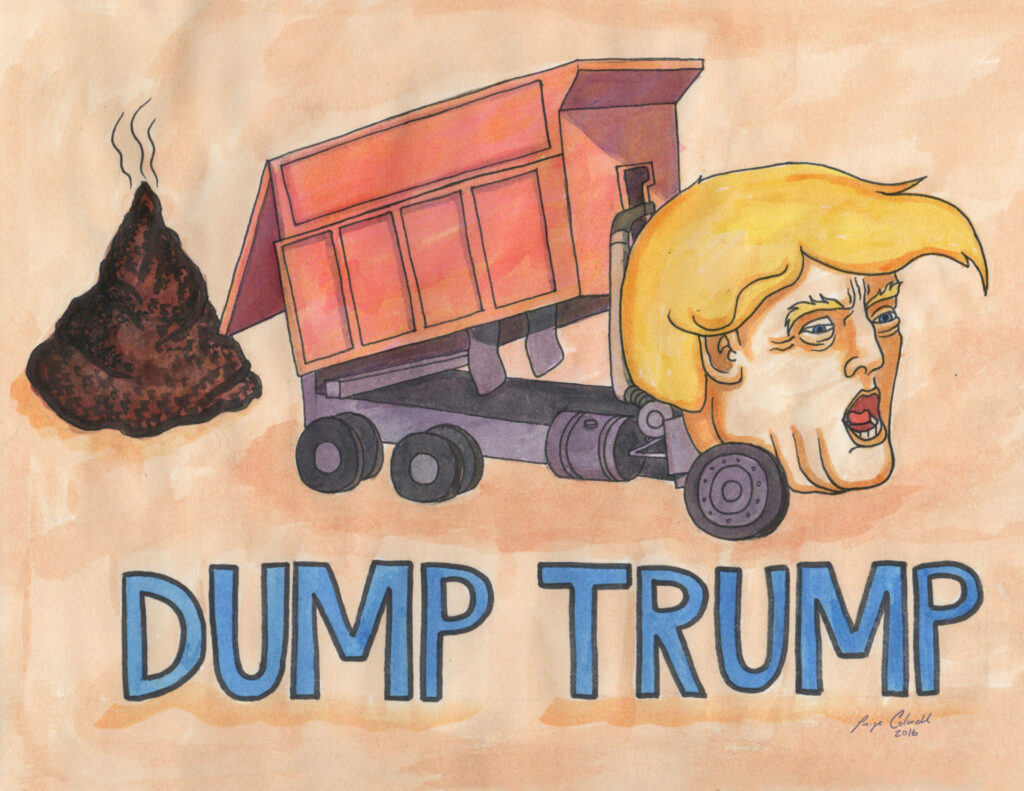 I wasn't always a very political person. Like most, it started to interest me more as I came into adulthood. We seem, at that age, to begin to understand politics as not just a foreign thing, but something that directly affects us. I was always told keeping politics out of your work was the only way to do good business. You might offend or isolate some of your client base. That is true. I can't leave this year out of my work though. I don't consider myself a political cartoonist. I do consider myself an American. I consider my duty as a creative person to do my job and reflect this time in our history. I plan to continue to do so. This was the first year I did political cartoons. It may or may not be the start of a journey I never considered taking with my art before.
It's safe to say the 2016 election has been stressful for everyone. It's giving us no signs of becoming less so in the coming new year. I'm not going to spend this blog post pouring my anger, frustration or even opinions about this election out. Not today anyway. If you're facebook friends with me, then you already know I've done plenty of that already. I think the illustration above let's you know exactly how I feel about the results.  I will say this though, Tess Rafferty summed it up perfectly in this video.
I've included below two insta-illustrations I did during the debates.